During my stay in the U.S., I visited several salt rooms, which are providing services for recovery. More and more people in the United States are interested in using halotherapy, which came to the U.S. from Russia and Europe. Salt rooms where special equipment is installed – halogenerators for generating healing environment of superfine dry aerosol of sodium chloride – are gaining popularity.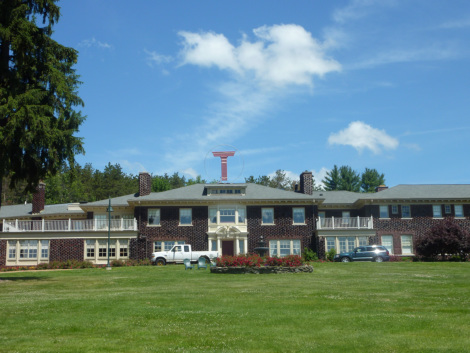 On June, 14 in Johnson City, NY at the Salt Sanctuary at the "Spa at Traditions" the workshop for all the people interested in halotherapy was held.
Halotherapy workshop was organized by  Matthew Walsh (General Manager of the Salt Sanctuary), who invited me as a speaker.
I gave a lecture «Mechanisms of Action and Possible Therapeutic Applications of Controlled Halotherapy».
The keypoints of my lecture were: history of speleotherapy and halotherapy; mechanisms of action of dry salt aerosol of sodium chloride; researches and medical studies held in Russia and Europe; ways of creating the healing aerosol environment; advantages and benefits of  controlled halotherapy; application of controlled halotherapy in various fields of medicine and health improvement. The lecture aroused keen interest of the audience.